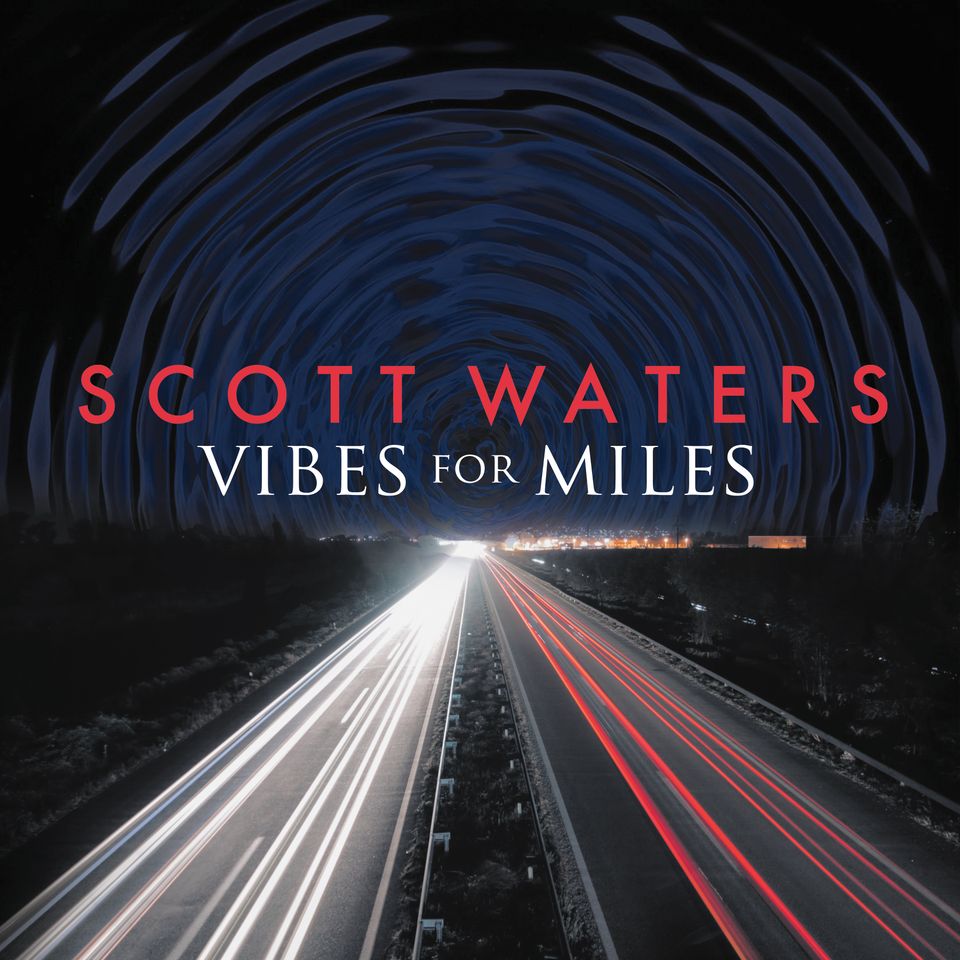 NOW AVAILABLE!
TRACK LIST
LOVE IS GONNA FIND YOU
ANYTHING SHE WANTS
GYPSY HEART
YOU ARE EVERYTHING
WE DON'T TALK ANYMORE
THE OTHER SIDE
NEVER STOP LOVING YOU
MILE HIGH LUCY AND HER RAINBOW SHINE
SHE'S MY FAVORITE COLOR
SPACESHIPS AND SODA
WHISKEY NIGHTS
"Entertaining, Infectious and Enjoyable"-
Dancing About Architecture
"A delightful listening experience straight from the heart" -
Airplay Direct
"Brilliant composition and arrangement"-
Just Fame
"Wonderfully written and composed" -
Reddit
"A timeless work of art" -
Towards The Light 
"Consistently positive and heartwarming album" -
Skopemag
"Waters is breaking  new ground in terms of creativity and musical explorations" -
BandCamp Diaries
"
Waters 
combines a variety of compositional elements to form his unique and authentic sound" -
Woke Chimp
"Vibes For Miles puts the listener into a joyous trance for Scott Waters crafts every verse and melody with care" -
Beach Sloth 
Click for full "VIBES FOR MILES" Lyrics here!

theartistscentral.com
SCOTT WATERS • "Vibes for Miles"
Scott Waters bings a collection of classics on new album "Vibes for Miles." 
Scott Waters is back with a spectacular album offering entitled "Vibes for Miles." The album does not fail to disappoint with eleven tracks of stunning songs that make for an enthralling array of mixed genre classics. Scott brings out his best vocals and instrumental display.

With some outstanding guitar solo's and organic backing tracks. From heartfelt ballads, to sombre acoustic numbers and upbeat country anthems the artists latest album really does bring it all.

warlockasyluminternationalnews.com

SCOTT WATERS • "Vibes for Miles"

Originally from Northeast Connecticut, singer and songwriter Scott Waters takes his creativity to another level with the release of his new album titled "Vibes for Miles". This eclectic body of work is comprised of eleven soul-stirring tracks that successfully express Scott's excelling musical range and perspective on life.

Vibes for Miles courts the melodic terrains of Americana, blues, and popular music with grace and sophistication. Every selection is wonderfully mastered and stands as an enthralling platform for Scott's vocal performance. The album begins with a charming tune called Love Is Gonna Find You. The track's optimistic sense of romanticism is truly sonically fulfilling and sets the pace for what is to follow.

Scott Waters is able to keep his audience intrigued with sheer musical inventiveness, professionalism, and just the warm sense of practicality infused within the organic sounds and instrumentation of Vibe for Miles. This is one collection of songs that true music lovers will find so fulfilling.

just-fame.com

SCOTT WATERS • "Vibes for Miles"

Just Fame is today featuring the new album by Scott Waters. It is titled Vibes for Miles and comprises tracks titled Gypsy Heart, (You Are) Everything, The Other Sideand many more riveting songs. In the album, Scott Waters has done brilliant work when it comes to the composition and arrangement of the songs. The lyrics are meaningful too. And Scott Waters sounds amazing with a distinct voice texture that enthralled us throughout the album.

The album is currently streaming on Spotify!

takeeffectmusicreviews.com

SCOTT WATERS • "Vibes for Miles"

The guitarist and singer-songwriter Scott Waters returns with his sophomore album, where his throwback nods come with forthright lyrics and no shortage of agile melodies.

"Love Is Gonna Find You" opens the listen with soaring guitar alongside Waters' bright and warm vocals in a very heartfelt introduction, and "Anything She Wants" follows with a charming and pop influenced display that's not lacking playful harmonies.
Elsewhere, "We Don't Talk Anymore" flows with plenty of blues nods, while "The Other Side" flirts with retro folk-rock in a very clever and busy delivery. "Mile High Lucy And Her Rainbow Shine" then resides firmly in the '60s with its crisp drumming, dreamy guitars and anthemic singing.
"Spaceships And Soda" arrives near the end and displays firm piano and sturdy melodies, and "Whiskey Nights" exits the listen with a duet that's saxophone friendly and poetic amid much beauty.

Waters is diverse enough to bring cello, slide guitar and brass into his formula, as each track here brings new surprises and stands out on its own as radio ready in any decade since the '60s.

Music Street Journal
SCOTT WATERS • "Vibes for Miles"
Review by Gary Hill
One way to describe this set would be to say that the music is retro-based. Perhaps timeless is a better description. If the kind of accessible pop rock displayed here ever sounds old or tired, it might be time to hang things up. This is just a strong set of cool music. It doesn't strive for innovation or trends, just quality music. Really, isn't that something special?
This review is available in book (paperback and hardcover) form in Music Street Journal: 2022  Volume 1. More information and purchase links can be found at: garyhillauthor.com/Music-Street-Journal-2022. 
Track by Track Review
Love Is Gonna Find You
Drums start the album. The other instruments join, and we're off into an arrangement that is rather Beatles-like. The vocals bring another angle to the piece. This is a tasty and strong pop rock number.
Anything She Wants
This cut is even more Beatlesesque than the opener was. This also makes me think of bands ranging from The Rembrandts to The Knack. It's a fun piece.
Gypsy Heart
This ballad has a lot of classical strings. It's a classy cut, and a nice bit of variety.
(You Are) Everything
I dig the energized and accessible groove of this tune. It has a real classic rock meets modern pop rock vibe to it. The guitar solo is particularly tasty.
We Don't Talk Anymore
The guitar leads and fills on this are magical. The vocal arrangement is all class, too. The reminds me of some of the melodic rock songs from Blue Oyster Cult to a large degree. This is another effective mainstream rocker.
The Other Side
There is a bit of a roots, folk rock thing at play here. This is another accessible and solid tune. I dig the banjo on the number.
Never Stop Loving You
This accessible melodic rocker is very much in a balladic vein.
Mile High Lucy and Her Rainbow Shine
There are some hints of psychedelia on this. The keyboards bring some almost prog-based stuff. This is another classy tune on a disc full of strong music.
She's My Favorite Color
Horns are a nice touch on this track. It's another energetic and accessible rocker. The mix of classic and modern sounds works really well.
Spaceships and Soda
Here we get a high-energy stomper. This has some reggae and some definite hints of progressive rock in the mix. It's an intriguing cut that even seems to have some power-pop built into it.
Whiskey Nights
The horns return at points here. This song differs from the rest because of a duet of male and female voice (Kala Farnham) that provides contrast to the strictly male voice of the rest of the album. This is a strong tune of the balladic variety. It makes for a good ending to the set.
PEACE SIGNS AND DRAGONFLIES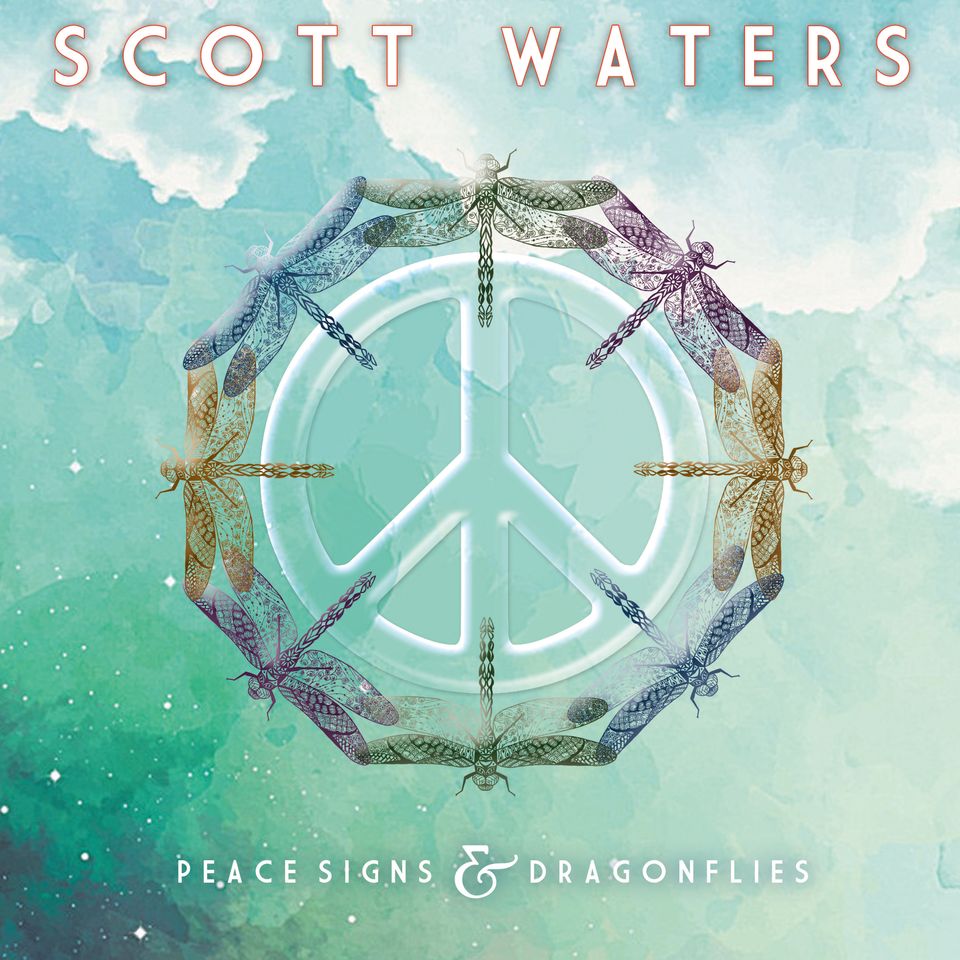 NOW AVAILABLE!
Click image to purchase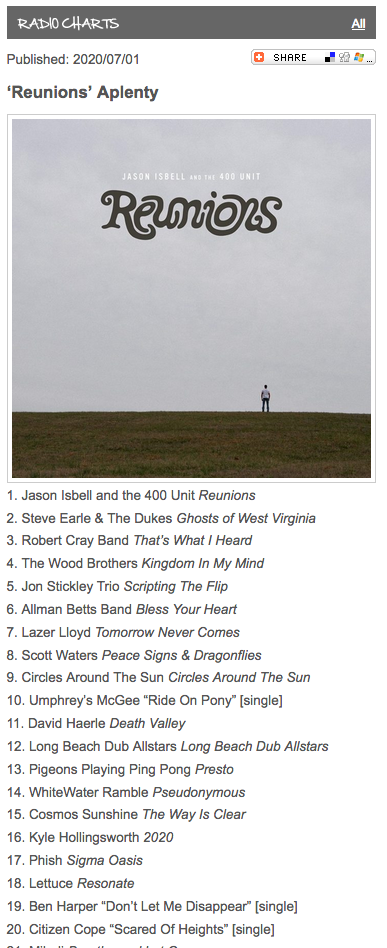 "PEACE SIGNS AND DRAGONFLIES is #8 on jambands.com Radio Charts!

"PEACE SIGNS AND DRAGONFLIES is #13 on jambands.com Radio Charts!

J.W. VIBE  Review
SCOTT WATERS • Peace Signs & Dragonflies
Striking all sorts of delightfully engaging poses as a romantic, fun-loving and defiantly optimistic retro rocker on his whimsically titled debut album Peace Signs & Dragonflies, emerging Connecticut based singer songwriter, Scott Waters doesn't give us too much background info on himself on his website. We learn that when he was growing up, music was a refuge; he played on other artists' albums over the years; he chose the album's 12 songs out of over 100 home demos; and he sees his youth in New England as "growing up on a blank canvas."
On the other hand, the 60'sesque photo of Waters next to the mini-bio – with him in the Strawberry Fields part of Central Park, donning John Lennon shades, a Beatles T-shirt and making a peace sign – speaks volumes about his musical and cultural sensibilities, not the mention the sparkling, trippy, vocal harmony rich and gleefully jangling multi-faceted 60's-early 70's vibes he brings to this collection of gems. Before shining his melodic light on us, he boldly launches the opening track "Only What I Want" with a spoken word sunny vision of humanity that essentially calls us to imagine "a world without war. . .where we are all on the same side.
This is the soul transporting realm of Peace Signs & Dragonflies. A minute in, he's a rockin' harmonic philosopher, reminding us playfully that the best things in life are free and that we need to come together. Putting his own spin on a true channeling of Lennon, he prompts us to ask ourselves what we could accomplish without greed and "imagine all the hunger we could feed." Then comes the romance with lush vocal harmonies on the easy pop/rock swing of "Always Love" and the atmospheric lovelorn sweetness of "Save My Life (Like Poetry). Just as we're settling into the mid-tempo coolness, he rocks us with the bluesy piano pounding rave-up "County Line," and he keeps the blues element simmering on the jingle-jangle joys of "Love Story."
Throughout the album, Waters proves to be a master of moods, drawing us into an acoustic dreamscape on "Paint By Numbers," piercing us with the power ballad "Hey, Rock and Roll, amping up with bounce and brass on the buoyant whimsy of "Shoelaces" and loving us (and his lover) tender on the sweetly infectious song of contentment "You Are My Home." As long as we're connecting Waters to the spirit of Lennon, it's easy to see "Zarah's Lullaby," a gorgeous song for his young daughter, as a gender-shifting rejoinder to his muse's iconic "Beautiful Boy." Here's hoping there are more peace signs, dragonflies and stunning instrumentation and vocal harmonies on the next batch of demos Waters digs up.
https://www.scottwatersmusic.com/
By Jonathan Widran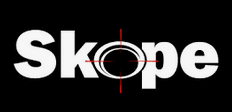 SKOPE MAGAZINE Review
'Peace Signs & Dragonflies' Is The New Album Out By Scott Waters

Skope • June 19, 2020
When you say timing is everything, Scott Waters couldn't have timed this project any better with his new release titled 'Peace Signs & Dragonflies'. With 12 well-composed songs on this album, a sense of peace & joy is the overlying theme. Who couldn't use a little good, old-fashioned peace & happiness to brighten their days; RIGHT!?

I was shocked to discover that 'Peace Signs & Dragonflies' is actually a debut release as a solo artist for Scott Waters. Scott has been writing & performing songs since his teenage years and has worked with other musicians, but this record marks a new & exciting beginning for Scott Waters. I can honestly tell you that Scott Waters has knocked it out of the box and really has outdone himself with this 12-track recording project. There are so many positive points to discuss on 'Peace Signs & Dragonflies', so let's jump right into it!

On the opening number, "Only What I Want", the listener will immediately attract to the likable style & aura that Scott is putting out there. One will be injected with an inviting sound as you enter an open space of "Peace Signs & Dragonflies". Next on "Always Love", embrace the pleasing melody where "it's always love that lights the way". Track three, "Save My Life (Like Poetry), flows along so gracefully and is just the ideal bite for the musical palette. Get ready for an uptempo, fun number with "County Line" where you will want to "Let the Good Times Roll", (The Cars). Grab some lively, cool vibes on "Love Story" and then hear a finer touch brushing by you with a splash of colorful notes on "Paint By Numbers". On track seven, "Hey Rock and Roll", you will find yourself swaying your arms from side to side and clapping along to this instant anthem by Scott Waters. Don't try to fight it because the "Hey Rock and Roll" spirit is contagious and timeless. On the song called "When It's Only Love", the audience will pick up on a nice 'n' steady rhythm and just an easy-breezy feel overall that rushes over you. Prepare to tie up these vibrant "Shoelaces" that offer plenty of comfort and satisfaction. "Shoelaces" is the perfect loop that will be running through your eardrums all day long! Track 10, "You Are My Home", provides a heartfelt tone that is welcoming and urging listeners to come in and join US. Scott Brooks gives a powerful performance on "The Word Goodbye" where the artist is laying all of his emotional cards out on the table. There is no need to fold here because "The Word Goodbye" is most certainly not a bust but rather a winning, helping hand. What a sweet & subtle finish with "Zarah's Lullaby" that is loving in nature and just so comforting.

I am now a Scott Waters fan and I can't wait to see what this talented, positive-minded musician comes out with next. The material on 'Peace Signs & Dragonflies' can be enjoyed by anyone in the world due to its universal language that speaks to many. Scott Waters sings straight from the heart on every song here and that's what I respect most about him. We need more artists like Scott Waters today and we could always use more 'Peace Signs & Dragonflies'. LIVE…LOVE…LISTEN!

https://www.scottwatersmusic.com/
By Jimmy Rae

SOUNDWAVES MAGAZINE Review
Scott Waters
PEACE SIGNS AND DRAGONFLIES

"Too Cool for School"

Scott Waters, a Southeastern Connecticut singer-songwriter and guitarist of cover band "Pirates for Peace" fame, has finally unleashed his true talent.  His first solo project, the long anticipated "Peace Signs and Dragonflies", is a twelve-song jewel of an album with top-notch support from area musicians, impeccable recording, and seasoned songwriting pulled from 100 demos he has been working on since his teens.  For the album, which is now available for streaming, on CD and vinyl, Waters wrote all the songs, sand lead vocals and played acoustic and electric guitars.

Other musicians on the album include Ken Serio - drums and percussion; Lawrence White - bass; Mike Barrette - electric guitar; Phil Mann - keys; Patrick Lennon - trumpet; David Zoni - trombone and Chip Fenney - sax.

Waters pleasing vocals and obvious mastery of the songwriting craft results in a wide variety of simply great songs.  Each tune is completely different in chord structure and melody with strategic accompaniment; well though-out and precise.  Every song is radio-ready.

The opener "Only What I Want", is is majestic and Allman Brothers-like with super harmonies, a melodic bass line and a catchy chorus.  The chords you secretly long to hear in a song envelope the poppy "Always Love," which I can hear in a movie soundtrack.  "Save My Life (Like Poetry)" is just as poetic as the title suggests as Waters pours his heart out.  The upbeat "County Line" has a country-rock flare while "Love Story" is NRBQ-like: upbeat and positive with snappy horns and a killer sax solo.  In contrast, the orchestral "Paint by Numbers" fuses seventh chords brilliantly with punchy percussion, a breezy bass line and tinkling piano.

A sure crowd-please "Hey, Rock and Roll," features more Allman Brothers-like guitars in this introspective catchy anthem.  The island-like "When It's Only Love" ways gently along with some tender trumpet.  "Shoelaces" is super fun with plenty of horns and inspirational lyrics.

My favorite tune is "You Are My Home."  With fantastic acoustic guitar work and a throwback to Tower of Power horns in perfect harmony, it is simply beautiful.  Another potential movie soundtrack song is "The Word Goodbye," complete with meticulous guitar licks.  The final cut "Zarah's Lullaby," is a heartfelt tribute to Water's daughter with sweet seventh chords and charm all around: an instant classic!

"Peace Signs and Dragonflies" is a remarkable musical achievement from one of the area's best loved musicians.  I highly reccommend checking it out!

Sue Menhart, SoundWaves magazine.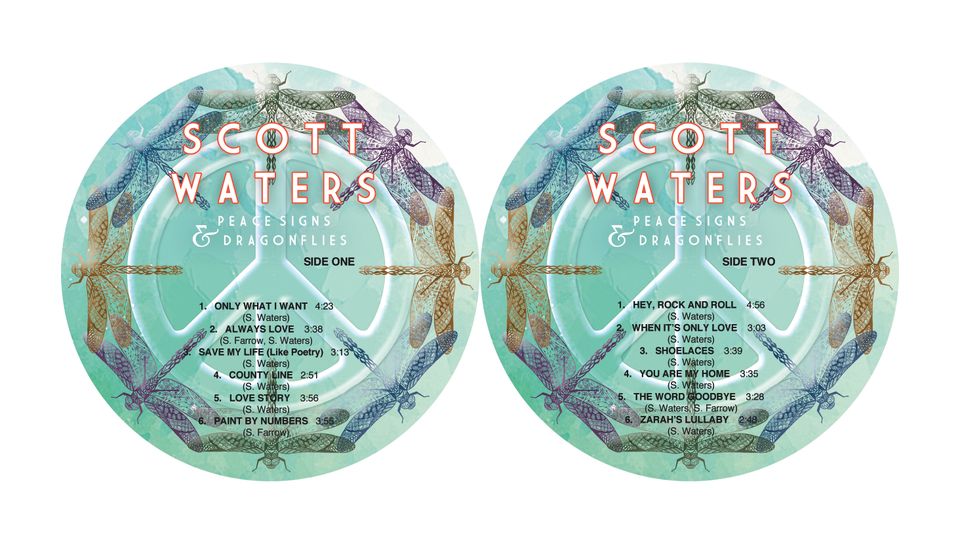 LICENSING
You may License my material for use in projects, commercials and films through AUDIOSPARX.  Click on a song from the list below for information.